Making Families Count is a training organisation with a difference.
We focus on the lived experience of our members – a combination of families and patients sharing their personal stories and experienced health and social care professionals offering their expertise.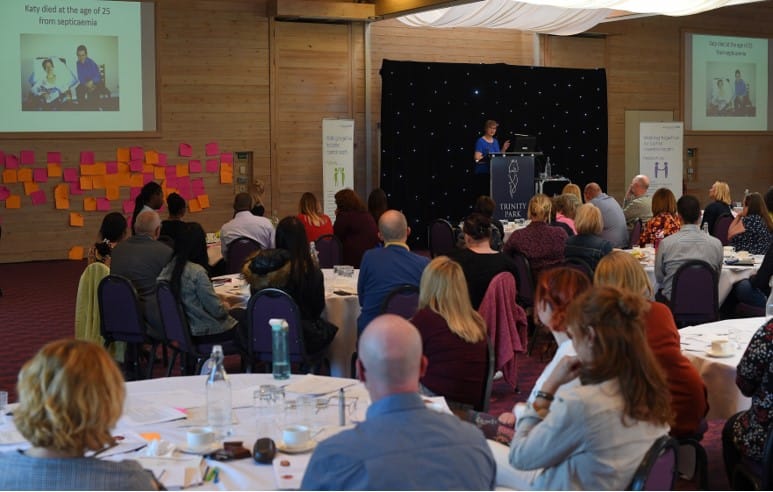 We seek to work with the wider health and social care system to drive greater engagement and support for families, improve patient safety and reduce harm, and ensure better investigations and learning for everyone.
Our training is practical. It acknowledges that a great deal of knowledge and insight comes from listening to the first-hand, lived experience of service users, recognising that policy and practice should be driven by that lived experience.
Webinars
"The best training I've ever done – MFC webinars should be mandatory for all healthcare staff!" said the feedback from a delegate in June who'd just completed her first MFC webinar. What makes our practical, insightful training so unique is that it's delivered by service users, their families, and senior healthcare staff who have first-hand knowledge of the issues we address in each session.
Bespoke Training
Our bespoke training service allows us to co-create the exact training which each organisation feels will be most beneficial for their staff at all levels. Whether it's cascade training for managers or face-to-face for frontline staff, we listen to your needs and ensure that we supply exactly what you had in mind with your individual training package.
Consultancy
We put patient safety and positive family engagement at the heart of the countless healthcare organisations we've worked with over the last few years, helping them to create guidance for their staff, handbooks, e-learning – or just a fresh way of working that benefits staff, patients, and families.
---
Making Families Count was set up following a pilot project of NHS England in 2015. MFC became an independent, not-for-profit Community Interest Company in February 2019.