Making Families Count is made up of people who are recognised experts in their respective fields. Some have suffered the loss of a family member through traumatic and complex bereavement. Others are highly experienced, senior NHS investigators.
Our combined experience gives us a unique perspective and understanding of the transformative power of positive family engagement.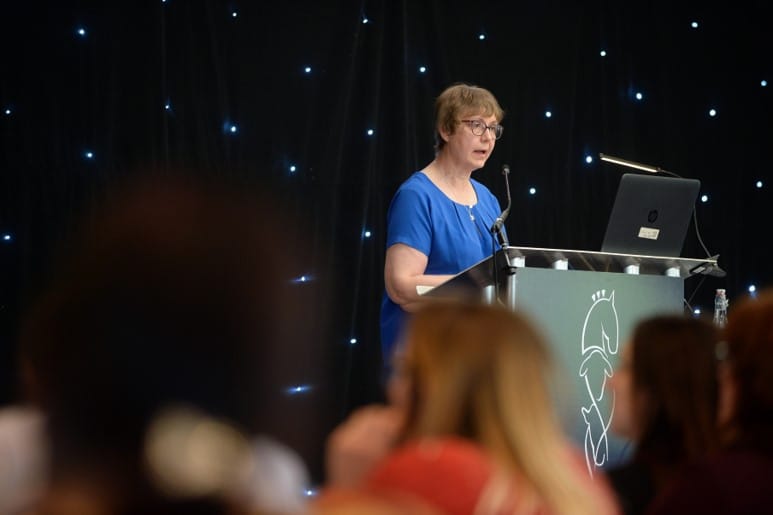 Our Team
Jan Fowler
Jan Fowler is a Director of Making Families Count and presents at some of our webinars. She was an early advocate of MFC as the Director of Nursing & Quality at NHS England South when the group was initially established and facilitated by her team, subsequently putting the organisation forward for the Kate Granger Compassionate Care award.
An NHS Executive Director with over 25 years' experience now retired, Jan won the NHS Leadership Award in the category of Inspirational Leader while working at the Nuffield Orthopaedic Centre NHS Trust where she was combined Chief Executive and Chief Nurse for 6 years. In 2011 she became Chief Nurse and Director of Clinical Standards at NHS South Central Strategic Health Authority and in 2013 became Director of Nursing for NHS England, South.
Jan combined this role with being Director of Commissioning for Health and Justice and Director lead for Mental Health Homicide Investigations for the south.
She sat on the National Nursing Informatics Strategic Taskforce and chaired the Care Records System for the south of England. Jan was on the programme board for National SPfiT, was a member of the NHS Employer Policy Board and is a Registered Panellist for the Nursing Midwifery Council. She currently carries out independent reviews for NHSE/I as a Clinical Reviewer and investigations into Deaths in Custody for the NHS.
Jan has also chaired a charity supporting families with a child affected by rare and life limiting genetic conditions for over 10 years.
Stephen Habgood
Stephen is a Director of MFC. He gives presentations for MFC around various aspects of suicide and facilitates/supports participants at our Families Webinars. For 9 years Stephen was Chairman of PAPYRUS Prevention of Young Suicide following the death by suicide of his only child Christopher in 2009. He stepped down from this role in 2019.
Before this, Stephen spent almost 30 years in the Prison Service as a prison governor working in many prisons and has spent two periods in the Home Office as an advisor. For some years he was Head of Prisoner Escort and Custody Service, responsible for all prisoner movement in England and Wales, and responsible for the care of prisoner's whilst at court. His final role with the Prison Service was to lead a project to close prisons that were no longer fit for purpose and this led to the closure of seven prisons.
He is engaged in several additional roles, including:
As an Expert Adviser to the National Institute for Health and Care Excellence (NICE). He has been involved with NICE in the development of a Guideline for Nurse Staffing levels in in-patient Health Care, The Mental Health Care of those in the Criminal Justice System and a Guideline on Suicide Prevention in the Community and Custody Settings. He is currently a lay member of the Medical Technologies Advisory Committee, which approves the introduction of new technologies to the health and care services.
A reviewer for the National Institute for Health Research and reviews and provides comments on health research proposals.
A lay member of the West Midlands Therapeutics Review and Advisory Committee to recommend medications to commissioners in the region.
An Advisor to the Board of the charity 'Survivors of Bereavement by Suicide'.
Also, he regularly delivers training input to mental health staff, nurses and GPs on suicide prevention and regularly speaks to parents who have lost young people to suicide.
He currently works for Making Families Count and as an ordained assistant Anglican Priest in the Diocese of Lichfield.
He is passionate about improving mental health services to young people, increasing awareness of young suicide, reducing stigma, and reducing the number of young people who take their own life each year.
Julian Hendy
Julian Hendy set up Making Families Count in 2014 together with Julie Kerry, who was then Assistant Director of Nursing and Regional Mental Health Homicide Lead for NHS England South. Julian is an award-winning investigative journalist and documentary filmmaker. In 2007, Julian's father, Philip, was murdered by a mental health patient with a psychotic illness cared for by Avon and Wiltshire Partnership NHS Trust.
In 2010 Julian made a film for BBC2, which explored what had happened to his father (and others) and questioned why many mental health services appear unable to learn effective lessons from such homicides.
He went on to establish the Hundred Families charity which supports and advocates for families after Mental Health Homicides and works with the NHS and others to embed effective learning and prevent further avoidable deaths. Julian is a lay member of NHS Independent Investigations Governance Committee, NHS South's Independent Investigations Review Group, and sits on the ministerial advisory panel for victims at the Ministry of Justice. He's also an advisor to the Welsh and Scottish Governments on victim engagement following mental health homicides.
Len Hodkin
Len Hodkin became Chair of Directors of MFC at the end of 2021. Len also presents and facilitates at MFC webinars. Len is a criminal defence solicitor based in South London and a Trustee for the Hundred Families charity.
Len's mother Sally Hodkin was attacked and killed on her way to work by a mental health service user with a history of extreme violence and drug abuse. An independent investigation commissioned by NHS England in 2017 found that NHS and police failings had contributed to Mr Hodkin's murder. In 2018 Len acted as a legal representative for the family at his mother's inquest, where the coroner recorded a verdict of unlawful killing at the conclusion of the two-week inquest.
Len and his family have campaigned strongly to raise awareness of failings in care regarding this case, issues with the wider system of investigation of mental health homicides and how families are so often failed by the NHS investigation procedure.
Len is a compelling and engaging speaker on the family experience of the NHS investigation process.
Frank Mullane
Frank is an outstanding presenter for MFC and is the CEO of Advocacy After Fatal Domestic Abuse (AAFDA), a centre of excellence for reviews after domestic homicide and for specialist peer support. Frank helped ensure Domestic Homicide Reviews (DHRs) became law, was asked by the government to help develop the model and continues to work closely with the Home Office to enhance the methodology. From its inception in 2011, AAFDA has been a member of the national panel that quality assures DHRs and Frank is a Home Office appointed reader (provides assessments of DHRs to the panel). He is a Home Office accredited Chair for DHRs and trains others to undertake them.
Frank is a member of the National Victims' Panel chaired by the Justice Minister. He co-authored a book "Domestic Abuse, Homicide and Gender: strategies for policy and practice" (2014) and has had three chapters published in different books, including in Domestic Homicide and Death Reviews (2017) and "When Parents Kill Children" (2018). He has developed a model for helping families to be integral to reviews, thought to be unique in the world. He is an Honorary Fellow of the University of Gloucestershire (outstanding work on domestic violence and homicide). Frank's sister Julia and nephew William Pemberton were murdered in 2003.
Frank previously worked as a business consultant and is a qualified accountant.
Frank was awarded an MBE in the 2019 New Year Honours list for services to families bereaved by domestic homicide.
Rosi Reed
Rosi Reed is the Training Coordinator for MFC, runs the webinars and for many will be the first point of contact with MFC. Rosi has been with Making Families Count since February 2015.
Rosi's son Nico died unexpectedly in an NHS run supported living home in 2012. In his family, Nico was known as "the golden boy", and he was very much the heart and centre of his family. His death caused huge trauma for them, which was made so much worse by the way the family was treated by the NHS Trust responsible for his care. At the end of 2014, there was an Article 2 inquest into his death. This resulted in a 2.5-year investigation published in June 2018 which found Nico died as a result of poor care and poorly commissioned care. This investigation is now being examined by the Parliamentary and Health Service Ombudsman.
Since 2012, Rosi has campaigned tirelessly for better family engagement by the NHS at all levels. This work includes working for a year in 2019 as a Family Consultant for the charity Respond, putting together a training package for LeDeR investigators, to assist them in working better with families and providing more effective investigations. Rosi also worked with the Patient Safety Incident Response Framework (PSIRF), presenting at a series of Patient Safety Incident Roadshows around the country in 2018 and for two years (2017 & 2018) Rosi worked on the NHS England "Learning from Deaths" programme as a member of the steering group and co-wrote the "Learning from Deaths Guidance for Families".
During 2021 Rosi was a member of the Citizens Partnership Group for the Healthcare Safety Investigation Branch. She is part of the steering group "Learning from Deaths, Learning in Action" monitoring the progress across NHS Trusts in the UK by the "Learning from Deaths" guidance. Rosi has recently joined the Harmed Patient's Pathway Advisory Group.
She is active on social media and writes a widely read blog around the themes of bereavement, the grief journey, disability issues and healthcare, occasionally writing for journals and magazines on these themes.
Jan Sunman
Jan Sunman is one of the original members of MFC, until recently was the Chair of Directors and she frequently presents at our webinars. Jan started her professional career as a social worker specialising in supporting children with mental health needs and their families. Since then, she has volunteered, campaigned and worked in the field of learning disability for 38 years.
She campaigned against cuts to short break services for disabled children and their families and spearheaded the foundation of the Chiltern Centre as a charity providing respite care to serve disabled children in South Oxfordshire. The Chiltern Centre continues to support many local families.
Jan worked for Royal Mencap Society as a regional development officer and won a Mencap National Partnership Working Award in that role. Later, she helped develop Oxfordshire Family Support Network (OxFSN), a local charity for families supporting relatives with learning disabilities. Jan was also a member of the Transforming Care Programme Board in Oxfordshire.
She has taken part in training for reviewers for the Learning Disability Mortality Review process.
In the past, she has served as a trustee for two national charities, The Royal Mencap Society and NOFAS, a charity dedicated to supporting people affected by Foetal Alcohol Spectrum Disorders.
Jan's personal experience of the loss of her eldest daughter, Katy, who was disabled and who died prematurely at the age of 25 from sepsis, has made her very aware of the issues families face when a loved one dies in complex and traumatic circumstances. She has worked with a number of families of disabled relatives facing traumatic loss.
She has two other children, her daughter Laura is a children's nurse and her son, Matthew – a steam train addict – has severe learning disabilities and autism.
Lucien Champion
Lucien is the Head of Investigations (Mental Health Homicides) NHS England South East and frequently presents at MFC webinars, particularly those around Duty of Candour, Mental Health and Mental Health Homicides. Lucien is a mental health nurse with over 20 years of experience. He has worked across many areas and held posts in hospitals, community services and in private sector care. His clinical interests include embedding learning in teams following serious incidents and service development.
Throughout Lucien's career, he has recognised the importance of supporting staff at all levels of care delivery and he has been key in organisational development meet the challenges of a modern care system.
Since 2015 Lucien has worked for NHS England with responsibility for mental health homicides. He has been working with Making Families Count since 2016 and he brings his invaluable inside knowledge of the NHS to their work.
Dr Dorit Braun, OBE
Dorit retired in 2019, having worked as a Charity Chief Executive and in a variety of senior management and governance roles in the social care and family support sectors.  She provides some mentoring to senior managers and trustees of charities and is the independent chair of the Parenting Programmes Alliance. 
Following a very traumatic family bereavement, Dorit is active in trying to improve mental health care and the ways NHS staff and organisations learn from deaths. She is on the UCH Learning from Deaths research programme steering group. In this capacity, she has edited manuscripts for publication. She is on the AvMa beneficiaries participation group and has provided training to NHS trusts and other professionals by speaking about her family's experiences. Dorit also blogs from time to time, including for MFC.  
Dorit got involved with Making Families Count in 2020.  She has written blogs, contributed to a webinar for families and to business planning.  She is now coordinating a new mental health-focused project for MFC that will focus on prevention of harm in crisis situations.  
Dorit obtained her PhD in 1980 from the University of Manchester; her research was on the political economy of the pharmaceutical industry in Colombia. She was awarded the OBE in 2000 for services to parenting. Dorit is also an artist, exhibiting from time to time.